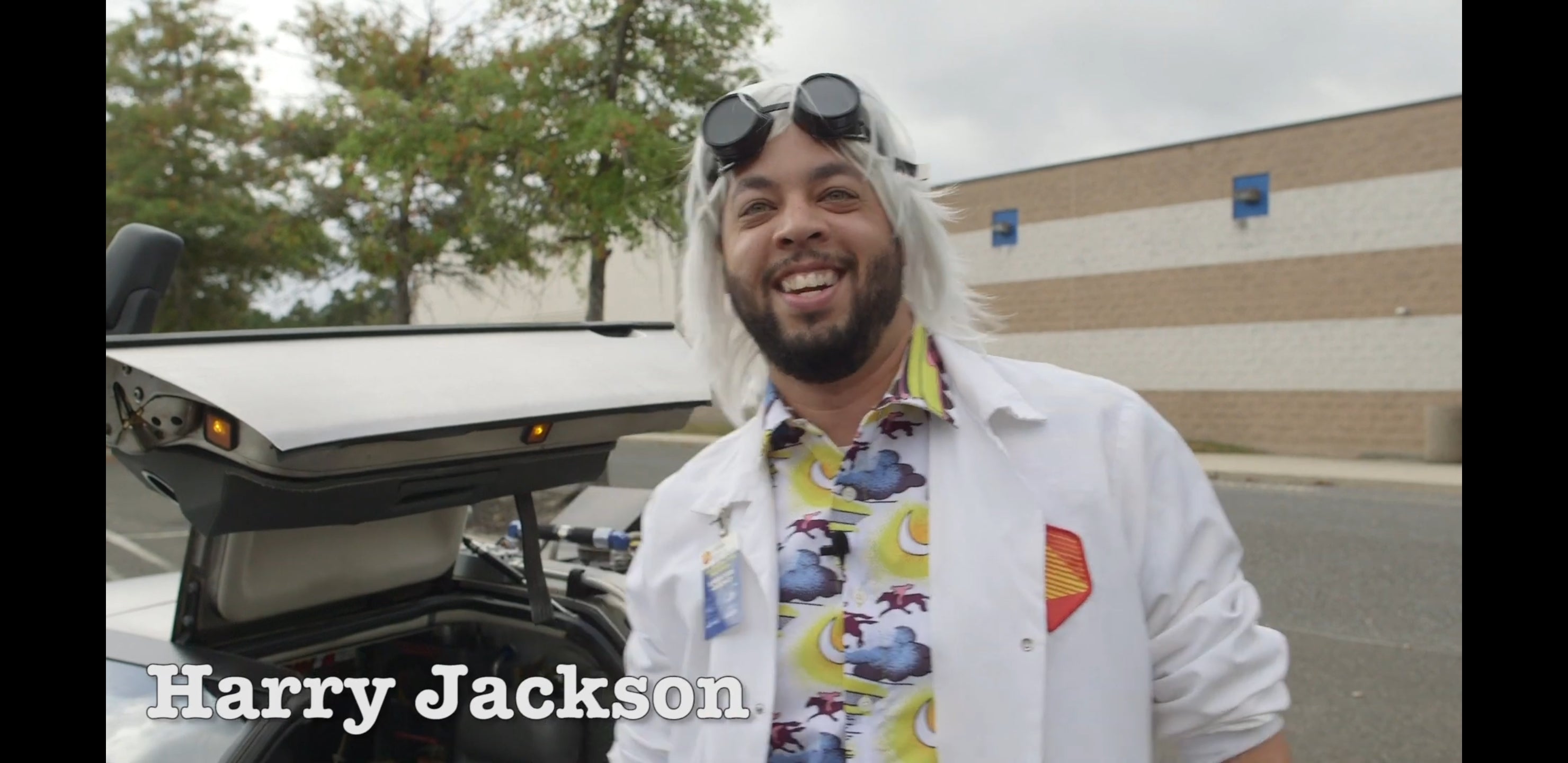 We're Closed 8/7 In Honor of Harry
Just a reminder: we're closed today to attend memorial services for our dear friend Harry.

Of all the wonderful memories we have with Harry, the day we shot our 2019 commercial stands as our most cherished. He was so happy to have a "real" Time Machine for his Doc Brown to drive, he was literally beaming all day!

That day meant so much to us, and we are blessed to have such a great memory of our dear friend immortalized on film. You can see Harry's electrifying entrance at the 1:15 mark:

We will be open normal hours next week and will resume our usual Bartertown schedule next Sunday.

Instead of tuning in to Bartertown tonight, we'd love it if you'd all watch Harry's favorite movie - Back To The Future - in honor of this fantastic guy, gone far too soon.

❤
---
Older Post
It's A Toy Show 2022!

Newer Post
Dr. Fossil Day + Yard Sale 2022